BRIDAL HENNA, WEDDINGS, SANGEETS, MENDHI PARTIES

We offer exquisite premium henna body art services for brides-to-be, the groom, the bridesmaids and other bridal party members, as well as the family members. Many brides choose to offer a mendhi party or sangeet to their wedding guests, which is often held the night before the wedding.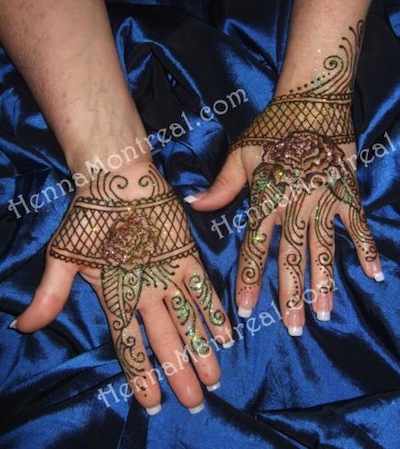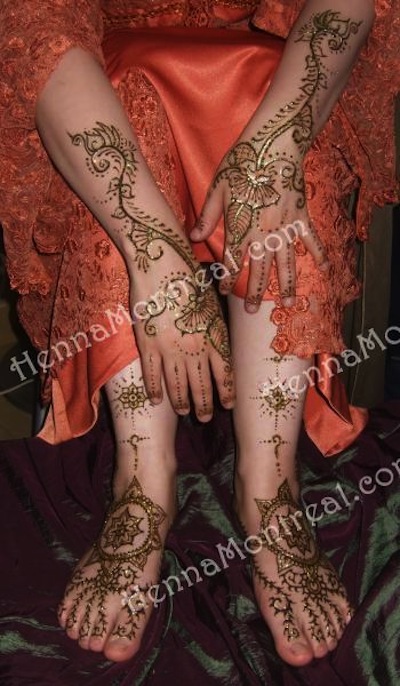 Bridal henna generally covers the hands, palms and feet; it can also go up the inner and outer forearms and part-way up the calves. It can be a simpler more modern design, or a more intricate traditional design with denser coverage -- it is up to you! Custom designs can also be created for you, either by modifying existing patterns or by working through sketches from your own supplied reference materials.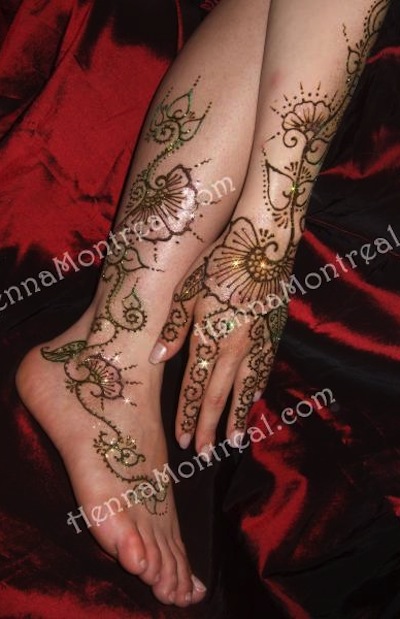 Count on a minimum of 2 hours for simple patterns on the backs of the hands and top of feet. More complex designs with fuller coverage on hands, palms, feet, ankles and calves can take up to 4-6 hours.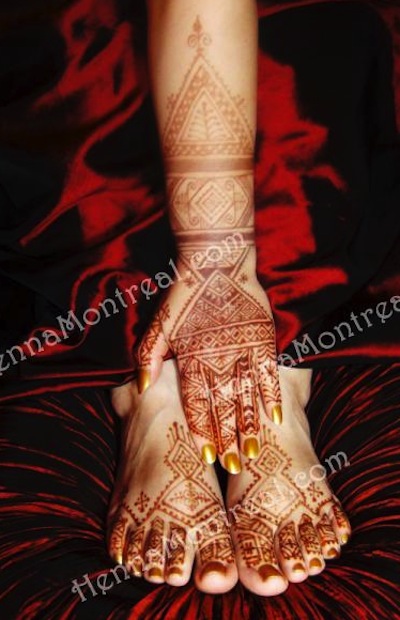 BRIDAL HENNA CONSULTATIONS

We now offer a popular bridal consultation service! We believe that a private consultation with a bride-to-be is a vital aspect of the preparations leading up to your wedding; it allows us to ensure the highest level of service can be provided to you for your special day.

We'll meet with you one-on-one to discuss your henna bridal appointment, the availability of times and dates for your bridal henna and/or mendhi party, the number of people expected, the location and the costs for the various options. You'll be able to determine your design style and pattern preferences, as well as offer you an opportunity to browse through our numerous henna design books. You will also be offered an application of a small to medium size henna body art sample on your hand, in order to see how fast and how well your skin stains with henna.

Cost: $25.00 for 45-60 minutes in studio (this amount is credited towards your total bill if you confirm your wedding booking within 15 days of your consultation.) Travel fees will apply if you wish to have a mobile bridal consultation session.


Contact us NOW to make arrangements for your
bridal henna consultation and appointment;
Bridal booking dates for 2015 are going fast!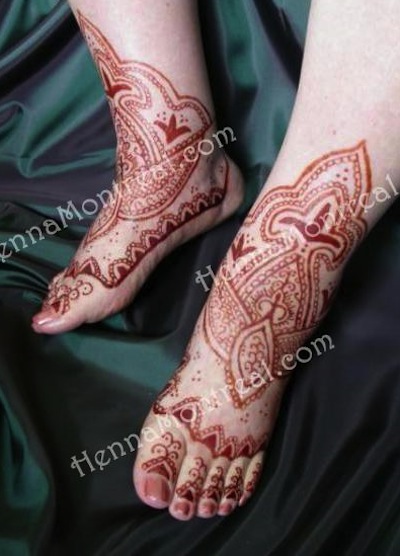 Home | FAQs | Artist | Services | Packages | Rates | Testimonials | Clients | Portfolio | Supplies | Links | Contact