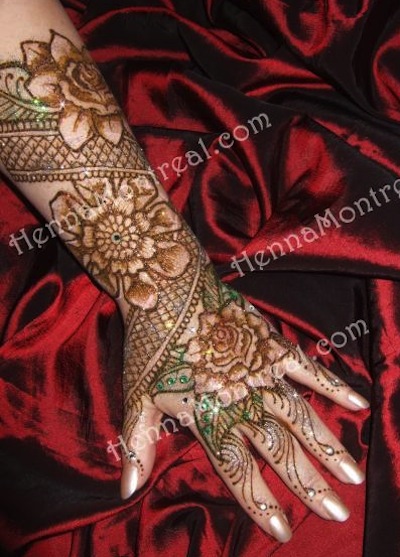 PLEASE NOTE THAT WE ARE CURRENTLY NOT ABLE TO ACCEPT ANY STUDIO OR MOBILE SESSIONS FOR HENNA BODY ART. We thank you for your patience.


• Have you always wanted to experience the beauty of mendhi henna body art on yourself?

• Are you looking for a professional henna artist to offer henna body art at your next party or event?

• Are you a bride-to-be who would love to have exquisite mendhi body art for yourself, your bridesmaids and other family members?

• Do you require a traditional henna artist for your wedding, mendhi party, sangeet, bridal party or Eid celebration?

• Are you a mother-to-be interested in having your pregnant belly adorned in gorgeous henna designs?

• Do you have an event coming up (birthday, prom, graduation, celebration, etc.) that you would like to make extra special by including henna?

• Are you an Event Organizer looking for an innovative and hands-on experience to offer to your clients?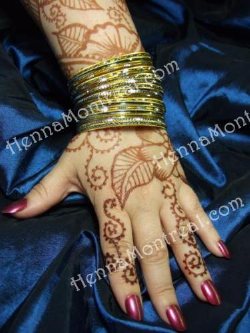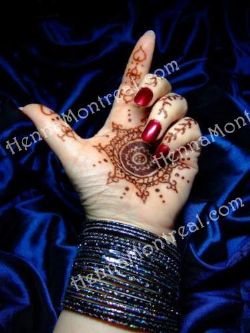 Then there's no need to look any further! Henna Montreal offers premium quality henna body art services throughout the metropolitan Montreal area





Note: We are still awaiting our shipment of Royal Raj organic henna powder and Imperial Indigo powder, as there are supply & shipping issues from India due to the COVID situation. Thank you for your patience.
VISIT OUR HENNA SUPPLIES PAGE!




Home | FAQs | Artist | Services | Packages | Rates | Testimonials | Clients | Portfolio | Supplies | Contact