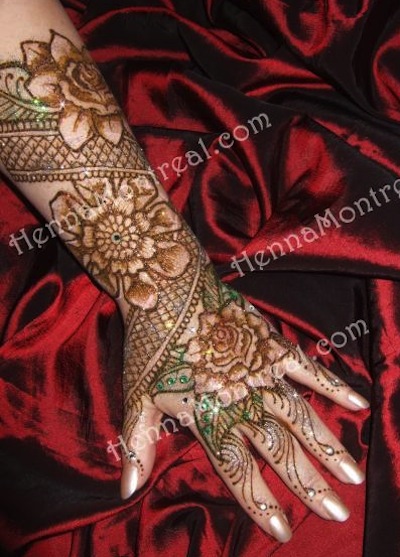 • Have you always wanted to experience the beauty of mendhi henna body art on yourself?

• Are you looking for a professional henna artist to offer henna body art at your next party or event?

• Are you a bride-to-be who would love to have exquisite mendhi body art for yourself, your bridesmaids and other family members?

• Do you require a traditional henna artist for your wedding, mendhi party, sangeet, bridal party or Eid celebration?

• Are you a mother-to-be interested in having your pregnant belly adorned in gorgeous henna designs?

• Do you have an event coming up (birthday, prom, graduation, celebration, etc.) that you would like to make extra special by including henna?

• Are you a wedding planner or event organizer looking for an innovative and hands-on experience to offer to your clients?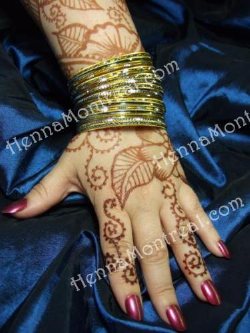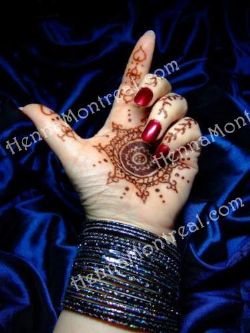 Then there's no need to look any further! Henna Montreal offers premium quality henna body art services throughout the metropolitan Montreal area, as well as across eastern Ontario and the province of Quebec.

Book now as our booking dates are filling up! For best availability, reservations for mobile sessions should be made 1-3 weeks before your event date in order to avoid disappointment. Studio appointments generally require at least 3-5 days advance notice for best availability. Drop us a line through our "Contact Us" page to make arrangements for your appointment!



We have received another fresh shipment of our popular Royal Raj organic henna powder and Imperial Indigo powder.
VISIT OUR HENNA SUPPLIES PAGE!




Home | FAQs | Artist | Services | Packages | Rates | Testimonials | Clients | Portfolio | Supplies | Links | Contact