HENNA SERVICES OFFERED
HENNA BODY ART & EMBELLISHMENTS

• We offer traditional, contemporary and custom-designed henna body art. There is also an optional glitter and body gem embellishment service.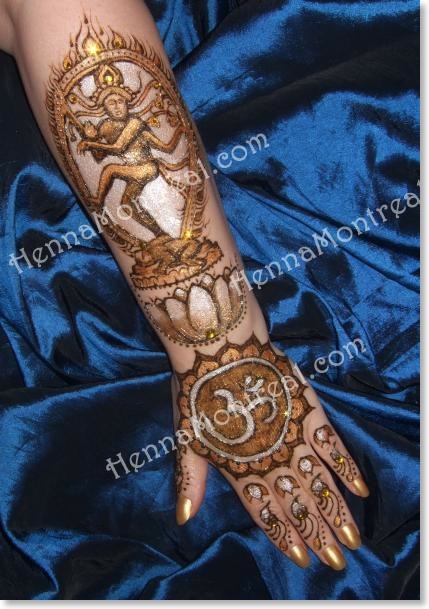 TEMPORARY TATTOOS (GLITTER & MICA)
• We now offer the latest in temporary body art -- temporary glitter and mica tattoos! These gorgeous tattoos are created with safe medical grade adhesif, stencils and colourful cosmetic grade glitter and mica powders. They easily last 3-10 days and often longer if they are well taken care of by the wearer. They are waterproof but can easily be removed with alcohol when desired.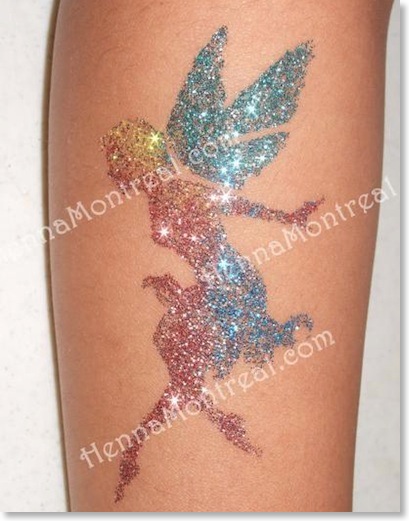 We have a large variety of designs available for our clients; from light-hearted children's designs, to pretty floral designs, to more masculine dragons, swords and barbed wire armbands. We even have the popular Native American-style "Werewolf Clan" shoulder tattoo from the "Twilight Series". We can even recreate the look of "black tribal tattoos" with our luscious deep black mica powder!

Browse through our online portfolio of temporary glitter and mica tattoos to see more examples of some of the many designs available.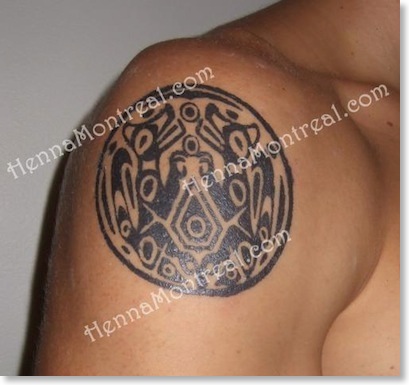 PHOTOGRAPHIC SERVICES
• We also offer the possibility of having your henna body art photographed as a beautiful souvenir of the occasion. It will be supplied to you after your henna session in a digital format.

PRIVATE OR GROUP BOOKINGS
• We offer private and semi-private appointments, bridal & wedding henna, pre-natal belly henna blessings, as well as group rates for parties, special occasions and corporate events. See our Packages and Booking sections for more specific details, then contact us to arrange for your appointment.






Home | FAQs | Artist | Services | Packages | Rates | Testimonials | Clients | Portfolio | Supplies | Contact